The Art of Music Photography
April 15th - May 15th, 2010

Now Open in Santa Monica
Gallery hours: Fri-Sat-Sun 12-5

729 Montana Avenue, Suite 2
Santa Monica, CA 90403

323.271.5635 www.drkrm.com
drkrmgallerywest@gmail.com


Join our mailing list

Become a fan on Facebook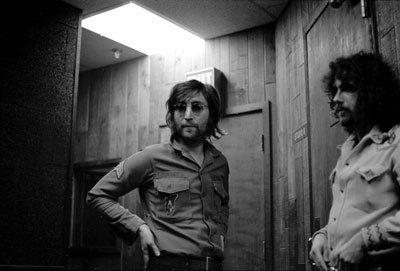 Joanna Garland John Lennon, Rick Frank, The Record Plant, NY 1972

drkrm/gallery/west is pleased to announce it first show, ever! In the tradition of the original East Side drkrm/gallery, which is now expanding to the Westside, this sister gallery on Montana Ave in Santa Monica is premiering it inaugaural showThe Art of Music Photography, a group show retrospective of fine art rock & roll and music photographs. The exhibition runs from April 15 through May 15th.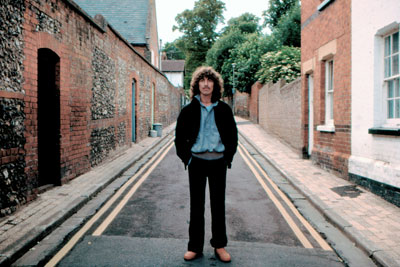 Mike Salisbury George Harrison, Henley on Thames, UK 1978
The exhibition features rarely seen Michael Jackson photos on the set of the never released film "Ghost" by Anthony Friedkin; Ethan Russell's 1968 portrait of John Lennon and Yoko Ono; Cecil Beaton's portraits of Mick Jagger on the set of the film "Performance," Travis Shinn's recent photographs of Morrissey and Marilyn Manson; classic images of Bob Marley from the 1980's by Neville Garrick; Paul Zone's photo of KISS playing a small Queens NY club in 1973 in one of their first performances and a 1969 Grateful Dead concert in San Francisco photographed by Ryan Herz. plus many more.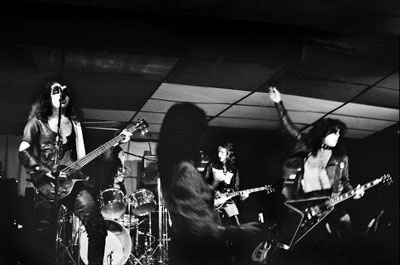 Paul Zone KISS Live at the Daisy Club NY 1973
Images by:

Cecil Beaton
Anthony Friedkin
Joanna Garland
Neville Garrick
Ryan Herz
Louis Jacinto
Andrew Kent
Jim Marshall
Hendrickson Nyburg
Dana Ross
Ethan Russell
Mike Salisbury
Bruce S. Silberman
Travis Shinn
Tom Zimberoff
Paul Zone
+ more