Making Waves
Anthony Friedkin, Photographs
Stephanie Ramer, Oil Pastels

May 20th- June 27, 2010

Opening reception Thursday May 20th 7-10 pm

Featuring RND Vodka



Gallery hours: Fri-Sat-Sun 12-5 pm
and by appointment

729 Montana Avenue, Suite 2
Santa Monica, CA 90403

323.271.5635 www.drkrm.com
drkrmgallerywest@gmail.com


Join our mailing list

Become a fan on Facebook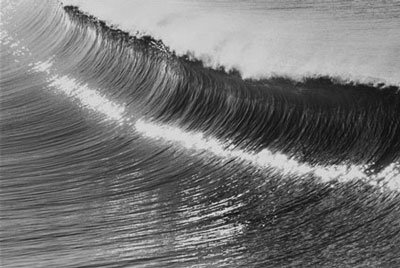 Anthony Friedkin, Sculpted Wave, Hermosa Beach 2005
16"x20" Silver-gelatin print
drkrm/gallery/west is pleased to present Making Waves, an exhibition featuring photographer Anthony Friedkin and painter Stephanie Ramer, two artists using different mediums to address the same subject matter, ocean waves.

Anthony Friedkin has said of his black and white photographs "Waves are like liquid sculpture, they move with dynamic force and ethereal beauty; they symbolize our universe by displaying mystical forms of energy. Each wave, like a bolt of lightening, is unique. Ocean swells can travel thousands of miles before releasing their tremendous power on our beaches."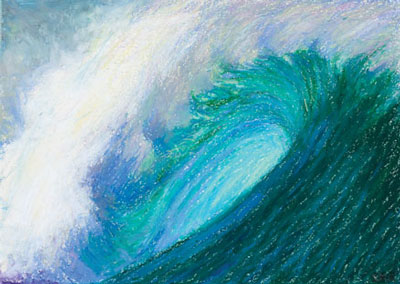 Stephanie Ramer, Breaking Wave #9, 2009, Oil pastel on masonite, 5"x7"
Stephanie Ramer uses oil pastels to capture in intimate scale "that critical moment of transition where the wave is breaking". She focuses her attention on the pocket of the wave or the eye of the storm, which she describes as being "both empty of the chaos and right smack in the middle of it".

Each medium brings a different element to the representation of waves. Friedkin's photographs identify a very specific wave that has existed in a single moment of time. Ramer's pastels, while specific, involve an element of imagination that does not exist in a photograph. Both artists, as surfers, have a deep appreciation for the ocean and an understanding of the uniqueness of each wave.

Anthony Friedkin is an internationally recognized fine art photographer. His images are in the permanent collections of the J.Paul Getty Museum, the Museum of Modern Art in New York, the Los Angeles County Museum of Art, and the Museum of Modern Art in San Francisco. His work has also been exhibited in Japan and Russia, and has been widely published, with credits including Rolling Stone, Zoom, Time and Newsweek. His photographs have appeared in many books and films, celebrating the local L.A. point of view. He studied at the Art Center College of Design in Los Angeles.

Stephanie Ramer is a native Angeleno. She received her undergraduate degree at Bowdoin College in Maine and her MFA in painting at Kent State University in Ohio. She last exhibited her work at Jan Baum Gallery in Los Angeles. She currently lives in Los Angeles and is working on a new body of oil paintings. She surfs regularly and on rare occasion has escaped to Mexico or El Salvador or Australia or Fiji.

Regular gallery hours are Friday, Saturday & Sunday 12 – 5 pm and by appointment

All gallery events are free and open to the public.